It is with deep regret that we inform you that Yudil Velez, MD will be leaving her work as a Pediatrician with Norwalk Community Health Center, effective August 18, 2022.
We have greatly enjoyed the privilege of having Dr. Velez serve as your Pediatrics Provider and thank you for allowing her this opportunity.
We are happy to leave you in the capable hands of Andrea Vali, MD; Elizabeth Thomas, MD; Jennifer Gonzales-Santos, MSN, APRN; Madeline Li, APRN; and Jill Goldberg, APRN. They have a great wealth of experience and will be able to continue providing the excellent care in Pediatrics that you need.
Your medical records will remain with Norwalk CHC and will be available to you when needed upon your request.
We would be delighted to see you again at our health center for any future appointments before her departure. If you have any questions regarding this matter, please feel free to call the health center at 203-899-1770 and we will get in touch with you.
Our Pediatric Care Team welcomes young patients - from newborn to age 18 - and their parents to make Norwalk Community Health Center's Pediatric Department their medical home.
As a Norwalk Community Health Center patient, your child – and you – will have an experienced health and wellness care team working with you. NCHC's pediatric care teams include pediatricians, nurse practitioners, behavioral specialists, nurses, pediatric dentists and hygienists, and medical assistants. Your care team's goal is to help you and your child to achieve the best health outcomes and thrive.
Pediatric Health and Wellness Services include:
Newborn visits and well-baby care
Treatment of childhood injury/illness
Annual exams and school physicals
Immunizations including HPV
Behavioral health screenings
Chronic asthma care
Adolescent care and guidance
Obesity management
Referral to specialists as needed
Coordination with NCHC's in-house dental health team
24-hour availability by phone
Jill Goldberg MSN, APRN, CPNP-PCP Director of Pediatrics
Elizabeth Thomas, MD, FAAP
Jennifer Gonzalez-Santos, MSN, APRN, CPNP-PC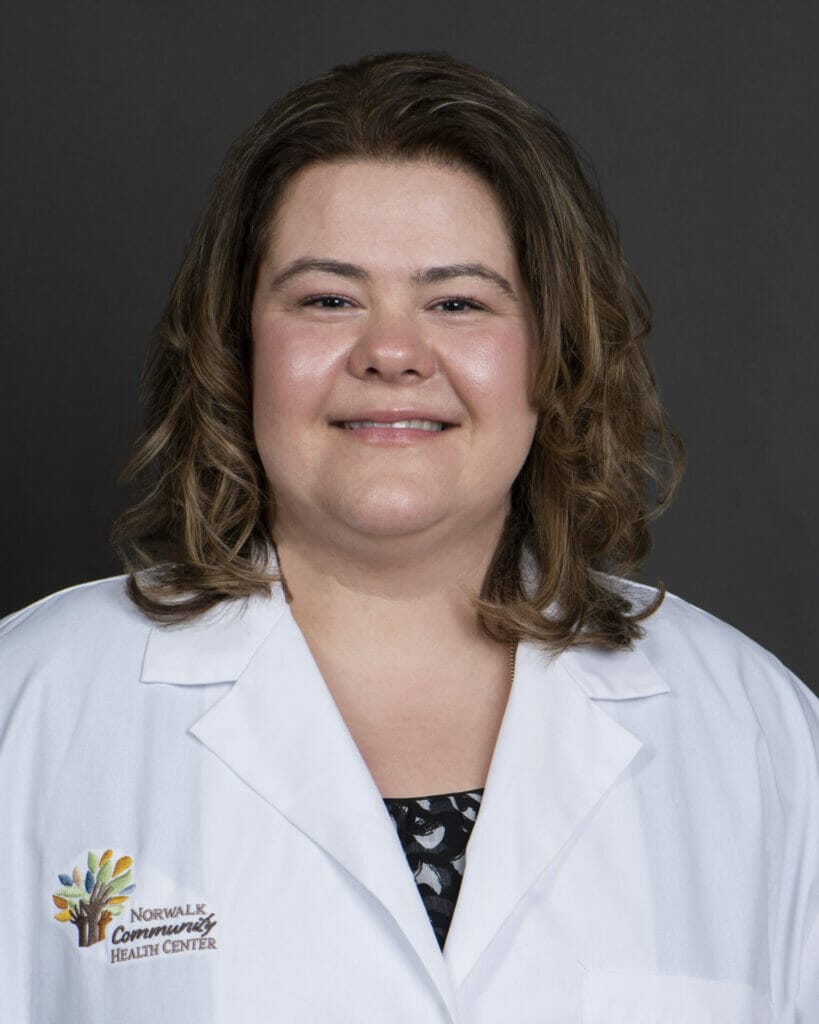 Marta Sarzynski, MSN, APRN, FNP-BC